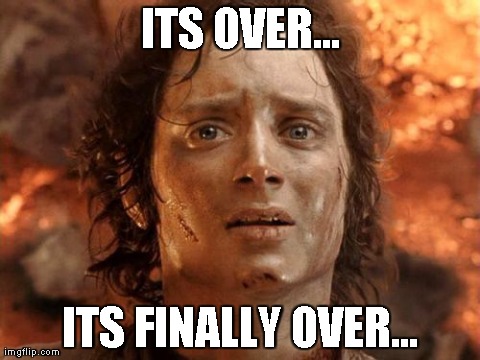 2014 is over
Holla my lovelies...... it's the 30th of December and I hope y'all are excited to end the year cos I am......
We're about to draw the curtains on the year 2014 and I can't believe it's December yet sef. Am I the only one who thinks this year was too fast? As in ehnnnn….. one minute we were screaming Happy new year, the next minute here we are in the last week of the year. God has indeed been faithful.
This year has been my best year yet and even though I didn't get to achieve all I planned to and wanted, but this is the happiest I have ever felt at the end of any year. This year, I have loved, hated, fought, learned and done a lot...... I started this year not having an idea of what I wanted to do with myself or my life. I just had the fighting spirit to fight God knows what, and plenty dreams involving plenty money and fine husband and cute children and mighty cars, how I was going to get them, I didn't know or care.
On the 1st of January, all I knew was that I'd complete my NYSC and get any job and earn some money, meet the husband of the dream oh! I forgot, I thought I was already dating him.... and then we'd birth these beautiful and handsome kids for our parents and live happily forever.
Today, the 30th of December, I've completed my NYSC and I finally know what I want with my life..... I do not have the job of my dream but at least I have an idea of what it is..... I do not know if there's a dream husband anymore.... I have moved on from the toxic relationship I was in and I feel fine.
In the year 2014, I have met people who have helped me understand the complexities of life and help me grow to becoming a better version of me....
The most exciting parts of my 2014 include;
I started this blog

I

completed my NYSC

I became a Chartered Manager (okay.... lemme not over blow the trumpet, Graduate Member na still Chartered na abi?)
I moved out of home (truthfully, I still feel somehow about it. I miss home all the time)
Atoke of Atoke Monday Morning Banters on Bella Naija replied my mail and said she's be reading my blog (That's big for me ooooooo)
After months of stalking and woman crushing, Isio De LaVega of Isio Knows Better on Bella Naija too, who is one of my Mentors, followed me back on IG

I started a Web Series all thanks to Deolu Bubbles.
I don't feel like adding the depressing points of my 2014 seeing that I'm quite excited today... So I'll leave you with the happy parts.
Care to share the highlights of your 2014?
XOXO